ARGOS RPA+ was rated best in the market in ease of building and maintaining automation scenarios.  Twenty-one automation tool experts around the world tested ARGOS RPA+ Solution in August 2017.  The experts have generated multiple automation scenarios with ARGOS Scenario Studio and UX Robot, and they confirmed with confidence that ARGOS Scenario Studio has come a long way and improved its features and robustness since its initial release to market in 2012.
No support for Tablets and Phones?
ARGOS RPA+ fully supports Mobile Devices.
ARGOS Scenario Studio support browsers and apps either on Android or iOS.
You can install ARGOS UX Robot on any tablet or phone.
ARGOS Supervisor can manage UNLIMITED UX Robots.
ARGOS Supervisor is the application orchestrator that can be installed in LAN, WAN, or either private or public cloud on VM.
ARGOS Supervisor can monitor and manage UNLIMITED* number of UX Robots.
*As of November 2017, more than 500 ARGOS UX Robots have been deployed under one ARGOS Supervisor.
Higher price for the heavy deployment?
ARGOS RPA+ Pricing is as simple as it can be.
Ask for the lowest total cost of ownership in the market*.
All others are included:
ARGOS Scenario Studio / AROGS UX Robot / ARGOS Supervisor
*One scenario can be propagated to maximum 256 Robots.
Can ARGOS RPA+ incorporate with ERPs, handwritten materials, voices and images?
ARGOS RPA+ focuses on automation.
ARGOS RPA+ is an application agnostic, and you can choose any application for ERP, OCR, voice recognition, and image processing.
ARGOS RPA+ Technology
ARGOS RPA+ incorporates many of the most advanced technologies including various human interface modules and deep packet inspection (DPI) modules. Like you and me, ARGOS UX Robot has hands, a mouth, ears, and eyes. It is doubtlessly one of the most sophisticated, state-of-the-art pieces of software and best of all; it never makes a mistake
ARGOS Scenario Studio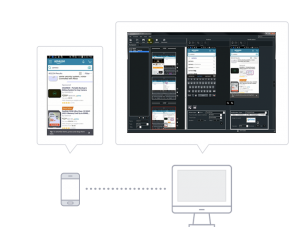 A Windows application for scenarios you can create to control ARGOS UX Robots.
RequiresGenerates both PC and Mobile scenarios
Generates both Browsers and Native Apps scenariono
Requires no programming skills (Play & Rec)
A Windows Application
ARGOS UX Robot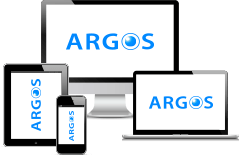 A software robot works to perform use actions by your scenarios.
Available for Windows, Android, and iOS devices
Small foot print and performance overhead
Download only, Automatic installation
Supports standalone and offline mode
ARGOS Supervisor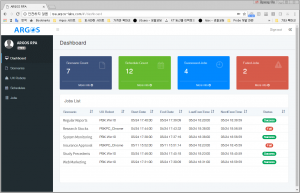 Application Orchestrator to schedules, monitors and reports ARGOS UX Robot.
Schedule management for scenario execution
Activity logs management with Dashboard
Sending by Email, Slack, Telegram etc.
Report generation tools